Class and Order With Victorian Tiling from Premium Tilers Bournemouth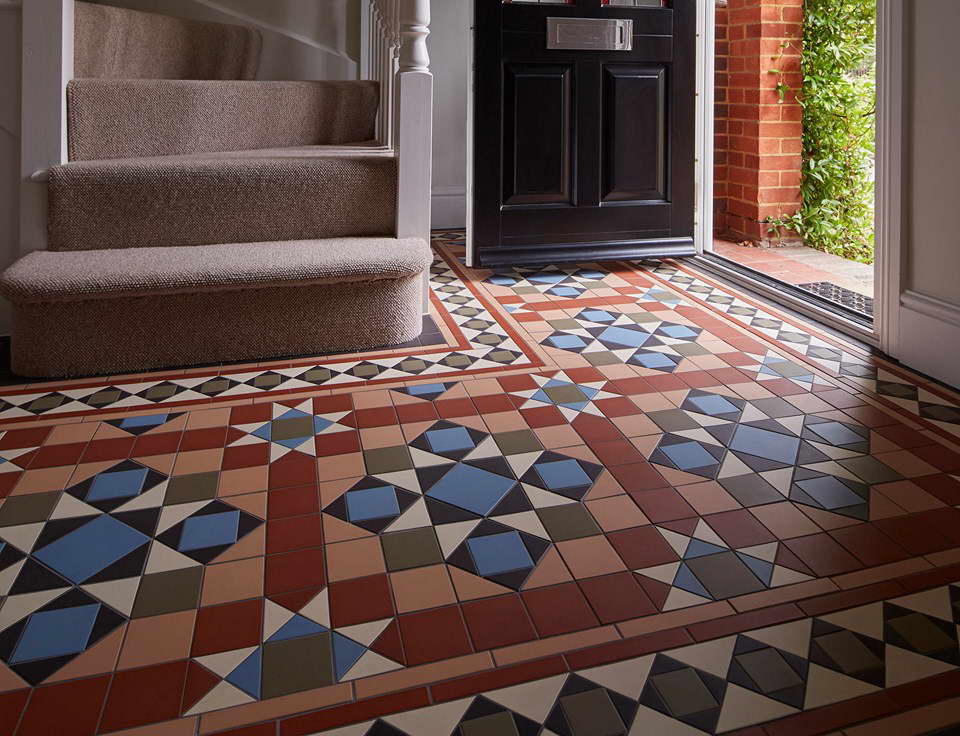 Many homeowners are witnessing that Victorian tiling makes the home feel just right. The best thing about these tiles is that they are very comfortable and yet they are very sophisticated and classy. That is what makes them very popular these days among the many homeowners in Bournemouth, Christchurch and Poole. There are several reasons why choosing Victorian tiling is one of the best choices you can make as a homeowner. Read more to understand why selecting Victorian tiling from Premium Tilers for your bathroom, kitchen, feature wall, reception room or patio is beneficial to you.
Victorian Tiles Are Timeless
One of the things that homeowners do not want is to install something that will soon be out of fashion. When choosing tiles for either your kitchen, bathroom, or your commercial property you need to be sure that they can serve you for a long time. The best thing about Victorian tiling is that it is also timeless, apart from presenting a lovely looking floor. It never goes out of fashion, and you can use it for years and still look attractive and give your home that appealing look of a sophisticated floor.
Versatile Victorian Tiling
It is essential to make sure that your kitchen has a new floor and that it stands out. With the versatility of Victorian tiling, it is possible to be as creative as possible. That gives you a great choice of design, style and pattern of the floor that you want. In Victorian tiling there are so many ways to arrange the tiles in as many different ways as possible.
With creativity, you can come up with designs and styles that depict not only your class but also your lifestyle. Victorian tiling also boasts of varied color palette that can give you the kind of technique ranging from contemporary to rustic and anything in between them. It is the best material to use to add charm to your home.
Aesthetic Appeal
Every homeowner wants the home to have an aesthetic appeal, but not all the time one can achieve that. If you are going to build a strong aesthetic appeal, nothing can give you that other than doing Victorian tiling. This type of tiling in Bournemouth have a distinctive look and installing them anywhere in your home dramatically affects the way the place look.
Victorian Tiling Is Extremely Customizable
Victorian tiling in Bournemouth are customizable, and you can create all sorts of styles to suit your liking. You can develop complex cuttings and a wide range of finishes to create a customized, unique look. The best thing with this Victorian tiling is that you are not limited to anything when you are using it. They have a wide variety of colors, patterns and you can achieve so many styles with them. You can also create the kind of look that you can imagine using Victorian tiling.
A Wide Range of Application
The manufacturers of Victorian tiling materials understand the increasing demand for styles and designs from their clients. They are therefore coming up with different materials, designs and colours that you can use in various applications. Whether you are looking for Victorian tiling materials for your kitchen floor, your bathroom or your pavement, you have a wide range of options.
You can match your flooring materials with your pavement and create floors that are easy to maintain. You can also use Victorian tiling in Bournemouth for both indoor and outdoor application. That makes your purchases much more manageable and economical as you can buy them in bulk.
At Premium Tilers Bournemouth, we can help you with choosing the right designs and the proper Victorian Tiling for your project. Our experience, knowledge and passion has made us specialists in different tiling Bournemouth options but Victorian Tiling is one of our favorite style.
Low Maintenance Of Floors With Victorian Tiling
One thing that determines the kind of flooring materials to use is how easy it is to maintain. The best thing with Victorian tiling is that they are easy to maintain. These tiles are resistant to scratches and stains, and that makes them very easy to maintain. They are also easy to clean as you only need to wipe them with a wet cloth. The fact that they are impermeable makes it easy for them to resist stains.
These tiling materials create an eye-catching and stunning look on your home and add deep colors and styles to your space. The fact that Victorian tiling can be applied in different ways also makes them the best choice for renovations. They are also the best materials used on rustic homes and modern and classy ones.
If you have a cracked piece, it is easy and simple to make the defect as a feature. Actually, that is how Victorian tiling has been invented and become famous.
Why You Need Premium Tilers in Bournemouth for Your Victorian Tiling
Victorian tiling, coming from the name of the era Victorian, creates a unique blend and gives your space a stunning look. However, it would be best if you were in touch of an experience tiling company to install the Victorian tiles in the best way possible. At Premium Tilers Bournemouth, we are a small local company but we pride ourselves as experts who are well experienced in installing Victorian Tiling. We can create a bespoke mosaic or any other pattern you need in your space. Our experience of many years around all the United Kingdom will ensure that you get the best tiling Bournemouth designs you can ever imagine. It is a really hard and time-consuming process, but we have the patience and time to do it for you.
If you are looking for Victorian tiling in Bournemouth, Christchurch and Poole or even further down Devon, we will provide you with bespoke styles that can be done by a professional. We have long term experience in installing tiles in Bournemouth and will provide you with services that exceed your expectations. If you want to install Victorian domestic tiling or for commercial purposes, then it is better to deal with experts. Here is a list of what makes us an exceptional choice.
Outstanding Characteristic
We offer a wide variety of Victorian tiling designs which is what makes us to have outstanding characteristics. We offer our clients a wide range of choices to ensure we meet their needs, desires and preferences. We provide flooring designs for both outdoor and indoor for both dry and wet weather. But it is about your vision and design, so we can sit together and built the final look together, before we begin working on you tiling project in Bournemouth. It is a lot more satisfying if you build the design and not just get something pre-made installed.
Styles of Victorian Tiling
Our Victorian Tiling Bournemouth services can create versatile designs and available in all shapes and sizes and have several functionalities. We also allow creativity for those who have preferred designs or want to create customized designs.
Installation Process
For a careful installation that ensures your Victorian tiling serve you for long, call Premium Tilers Bournemouth for an exceptional installation process. We will provide quality installation of your tiles so that you enjoy using them for years. Whether you are looking for bathroom installation services, kitchen tile installation services, or otherwise, we have the knowledge, the experience and the most suitable materials.
Affordable Victorian Tiling Service in Bournemouth
Last but not least, we from Premium Tilers Bournemouth are known for our affordable prices. Victorian tiling in general is very hard and time-consuming job, but we price our services to be affordable for more people and not just the richest. But don't get confused with bad quality or sloppy jobs, we are not going to deliver that and we will do everything we can to make our customers happy at an affordable price.