If You Need Commercial Tiling Bournemouth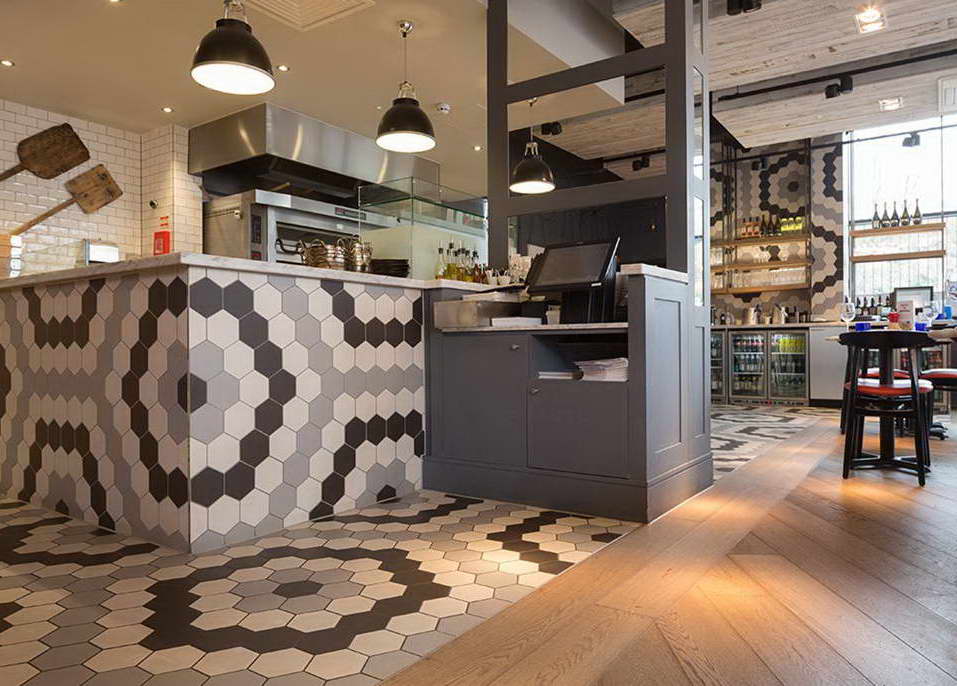 Are you thinking of installing commercial tiling on your floors or walls of your Bournemouth business premises? Commercial tiling Bournemouth is known to be a practical option in most Dorset premises, like restaurants, coffee shops, bars, showrooms and offices. We from Premium Tilers offer your Dorset commercial premises the appealing look it needs to stand out, and it can withstand heavy usage. That is the reason you cannot go wrong when you choose to get commercial tiling in Bournemouth. Find out some things you are bound to gain when you hire an expert for your commercial tiling Bournemouth needs.
Stylish Appearance of your business through impressive commercial tiling
Commercial spaces in Bournemouth, Poole and Christchurch need to look stylish to stand out against the competitors. That is where Premium Tilers with our commercial tiling services come in handy. Tiles come in a numerous range of shades, designs, and textures, just think of some design and we can find and install them quick, clean and beautiful. You can choose tiles to use in your Bournemouth kitchen backsplash or a decorative feature in your store. Some coffee shops and restaurant choose to have a little feature wall or even smaller space to impress their customers, others want to tile the whole floor and walls. We from Premium Tilers Bournemouth are happy to accept projects for both on a reasonable price. Besides, using Bournemouth commercial tiling is a great flooring option and can transform the space and make it the focal point. The best part is that you will have numerous options to choose from if you decide to get tiling Bournemouth for your commercial property.
Long-Lasting And Resilient Commercial Tiling
If your commercial premises in Bournemouth, Dorset has heavy traffic or is used regularly, it is best to make sure that you have hired commercial tiling experts like Premium Tilers. The tiling professionals will install the tiles as required and ensure that they serve your business for a long time. If you buy quality commercial tiling materials and have them installed by the professionals of Premium Tilers Bournemouth, you will not have to worry about it wearing out or fading. It will also save your business money in the long run compared to using cheaper domestic option and find yourself in need to replace the them after a short duration.
Easy To Update Your Business Design
For businesses in Bournemouth, Dorset and especially those trading in the hospitality industry, it is paramount to ensure that you keep up with the trend. Failing to keep up with the commercial tiling trends could lead to your clients in Bournemouth getting bored and losing business. One way of keeping up with what is trending is to regularly update the appearance to ensure that your Bournemouth business remains fresh and attractive. If you have commercial tiling, you will have an easy time removing and reinstalling the new tiles. On the other hand, if you have other flooring options like wood or concrete in your commercial property, you might have difficulty updating your business image.
Enjoy A High Resistance Level
Businesses in Bournemouth, Christchurch and all Dorset can be a busy areas and need a high level of cleanliness. For that reason, you should have commercial tiling installed. These tiles are resistant to water damage and staining. Thus, it will help ensure that your business is clean. Commercial tiling Bournemouth is also known to resist cracks and mold growth. Besides, getting tiling in Dorset will make it easy for you to clean your business premises.
Commercial Tiling Bournemouth Are Easy To Maintain
Compared to other business flooring options in Bournemouth, Christchurch and Poole, commercial tiling is easy to maintain. When you hire the experts from Premium Tilers to install your commercial tiling in your business premises, you will have an easier time maintaining and cleaning the floors. Thus, commercial tiling will help to give your business a positive image. The last thing you need when installing floors in your business is to have floors that will provide you with a hard time cleaning.
Hire the Best Commercial Tiling Service in Bournemouth
If you want to benefit from using commercial tiling service in Dorset, it is paramount for you to hire the best tiling Bournemouth installation service. Keep in mind that the quality of commercial tiling installation, you will get in your business premises will depend on the skill of the professional you hire. At Premium Tilers Bournemouth, we understand the importance of having a tiling service done right. Our team of Bournemouth commercial tiling experts will ensure that we have done a proper job when installing your tiles.
Our Commercial Tiling Experience
It is paramount for you to hire a commercial tilling in Bournemouth that has the experience. This will guarantee that your business will stand out from the rest. Premium Tilers has been in business for over ten years. We have a reputation of offering companies in Bournemouth and all the Dorset area quality service. We have done the commercial tiling and installation of some of the most famous brand in the hospitality industry such as Wagamama, Pizza Express and Paul's Patisserie. We have done offices and hotels such as Queens in Portsmouth. We also have a wide experience in doing car showrooms around Dorset and further away from Bournemouth displaying the latest models of BMW, Citroen, Alfa Romeo, Jeep and Fiat.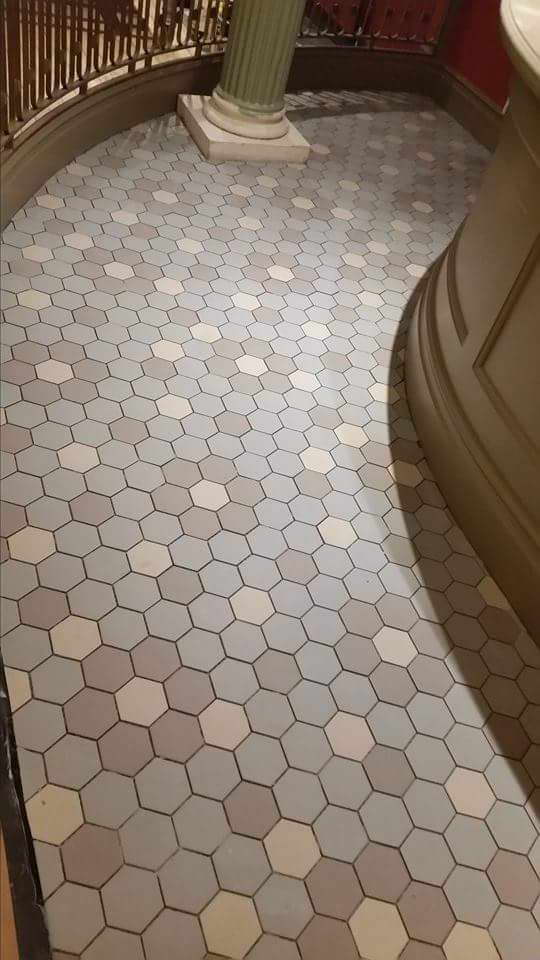 Customer Satisfaction
When it comes to commercial tiling Bournemouth, you need to work with a tiling expert that will be willing to ensure you are fully satisfied with the final result. At Premium Tilers Bournemouth, we understand the importance of meeting the needs of our Dorset clients. Before handling any commercial tiling project, we will sit down with you and discuss the best way to handle it. If you need our expertise, we can advise you based on our experience with different tiles and materials. We can also show you pictures of some of our projects and point you to different locations to have a look at the result yourself.
Trained And Professional Commercial Tilers
Not every commercial tiling service in Bournemouth is trained. If you hire a company that sends poorly trained individuals to do the job, the chances are that you will get a poorly installed commercial tiling. If the job is not done properly, it will compromise the curb appeal of your business. Our company has fully trained staff and will carry out our businesses with the highest professional standards.
Premium Tilers Can Handle Any Projects
Some commercial premises in Dorset are small while others are big. It does not matter the size of your commercial property or whether it is in Bournemouth, Christchurch or Poole, you are bound to benefit when you hire skilled commercial tiling service. In case you are looking for a reliable tiling service in all Dorset, then Premium Tilers is your go-to option. We have the tools and skills to handle all your commercial tiling needs, regardless of the size and difficulty of the project.
All Rounded Commercial Tiling in Dorset
When choosing a commercial tiling in Bournemouth, it is paramount for you to choose one that is all-rounded. The right tiling Bournemouth company should be in a position to handle repairs, renovations, or demolition as well as plumbing and carpentry. Our company can handle all your tiling Bournemouth needs. We have the tools needed to handle your commercial projects. We are also doing bathroom tiling, bathroom fitting and Victorian tiling.
Fast Service From Premium Tilers
When you close down your business for renovations, you will be losing clients. However, at times you do not have any other option and you will be forced to upgrade the appearance of your tiling. If that is the case, then you will need to work with the commercial tiling company in Bournemouth that is known to offer fast results. At Premium Tilers, we have been the needed commercial tiling tools. If so, you can be assured to get a fast installation service. Before you know it our tiling Bournemouth service will have completed the project and you will be opening the doors to your clients.