Reasons to Choose Domestic Tiling Over Other Flooring Options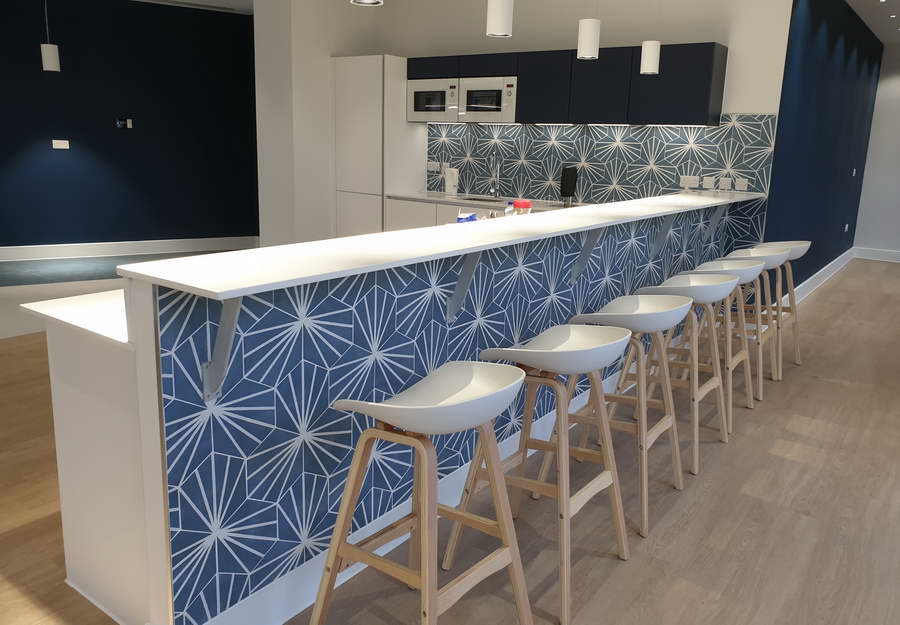 You maybe considering what to do with your floor in your new home, or just want to upgrade your current one. Or eventually you have chosen already to use tiles for some surface. Domestic tiling actually covers so many areas of the house. The most obvious is to tile your bathroom, toilet or wet rooms, but it can be the kitchen, even reception and living room. Other common domestic tiling project includes tiling the patio or garden but also walls, feature walls and more.
With the many options available to choose for your floor and surfaces, choosing the right one for your home in Bournemouth, Dorset can be overwhelming. However, when choosing floors for your Dorset home, consider getting tiles. Here are the benefits you will enjoy when hiring Premium Tilers for your domestic tiling project.
Durable Floors with Domestic Tiling
Tiling is a preferred flooring option for most Bournemouth homes since they are durable. This flooring option is resilient to wear and tear and can be used in any part of the house. Domestic tiling experts from Premium Tilers in Bournemouth have the tools needed to handle the tiling Bournemouth project and see that you get the best outcome. Besides, these tiles will serve you for a long time.
Less Maintenance with Domestic Tiles in Bournemouth
The last thing you want when choosing the flooring option is getting the one that will require maintenance after a short time. However, with domestic tiling in Dorset, that is not the case. Since the tiles are durable, they will not need much upkeep. Like any other surface in your home, all you will need to do is clean the tiled surface when it gets dirty. The right specialist for domestic tiling in Bournemouth will tell you the best way to maintain your floor.
Eco-Friendly Domestic Tiles
The other reason to choose domestic tiling is that the tiles are eco-friendly. They are, in most cases, made using glass, sand, and clay. These materials are made using recycled materials. They are a suitable domestic tiling option in Bournemouth as they will help in reducing the utility bills. When you choose to work with a qualified tiling Bournemouth expert, you will get a floor that assists in lowering your utility bills and offer your home some level of insulation. With a qualified tiling expert in Bournemouth and all Dorset, you can be sure that you will enjoy the eco-benefits of having tiles flooring.
Air Quality Improved With Domestic Tiling
The reason domestic tiling in Bournemouth is trending is that tiles contain no volatile organic compounds – VOC. Having products that have VOCs in your home will result in getting numerous health complications. If you are looking for quality flooring, then consider getting tiles. The best domestic tiling expert will ensure that you get the best air quality in your home too.
Increase the Resale Value With Domestic Tiling
In case you are planning on selling your Dorset home, you need to ensure that it looks great. A professional, domestic tiling service in Bournemouth will know and give valuable suggestions of the best tiles to put in your property. Skilled Premium Tilers in Bournemouth know how we can ensure that your floors look great. When your property looks great, it will increase the resale value.
Why Choose Premium Tilers Bournemouth, Dorset
When choosing a domestic tiling expert in Bournemouth, Poole and Christchurch, you need to select a company that will offer you the most practical service. Note that the professional you hire will affect the outcome you get. With that in mind, here are the reasons, why would you choose Premium Tilers Bournemouth:
Local Domestic Tiling Specialist
First of all, Premium Tilers are local specialist and experienced in domestic tiling. We are not some big company all over the country that will send someone from far to do your domestic tiling and then never seen him again. We are local, based in Bournemouth, Dorset and we can quickly pop in for consultation, quotes or if you even need a small repair. We are based in Bournemouth but are happy to cover Poole, Christchurch, Southbourne, Ringwood, all New Forest and Dorset.
One of the reasons you should consider our domestic tiling services is that we are certified. We are well trained and certified domestic tilers.
Experienced Domestic Tiling Service
Premium Tilers Bournemouth have been doing both commercial and domestic tiling projects for over ten years. We have experience and are in a position to offer our clients the service they need and expect. We have done all sort of jobs within the domestic tiling – bathrooms and wet rooms, reception areas, patios, gardens kitchens, stairs, walls. We are more than familiar with the different materials and techniques of tiling. We have done a lot of projects with Victorian Tiling, Marble, Mosaic, Granite, Natural Stone Brick Slips, Glass, 3D and more.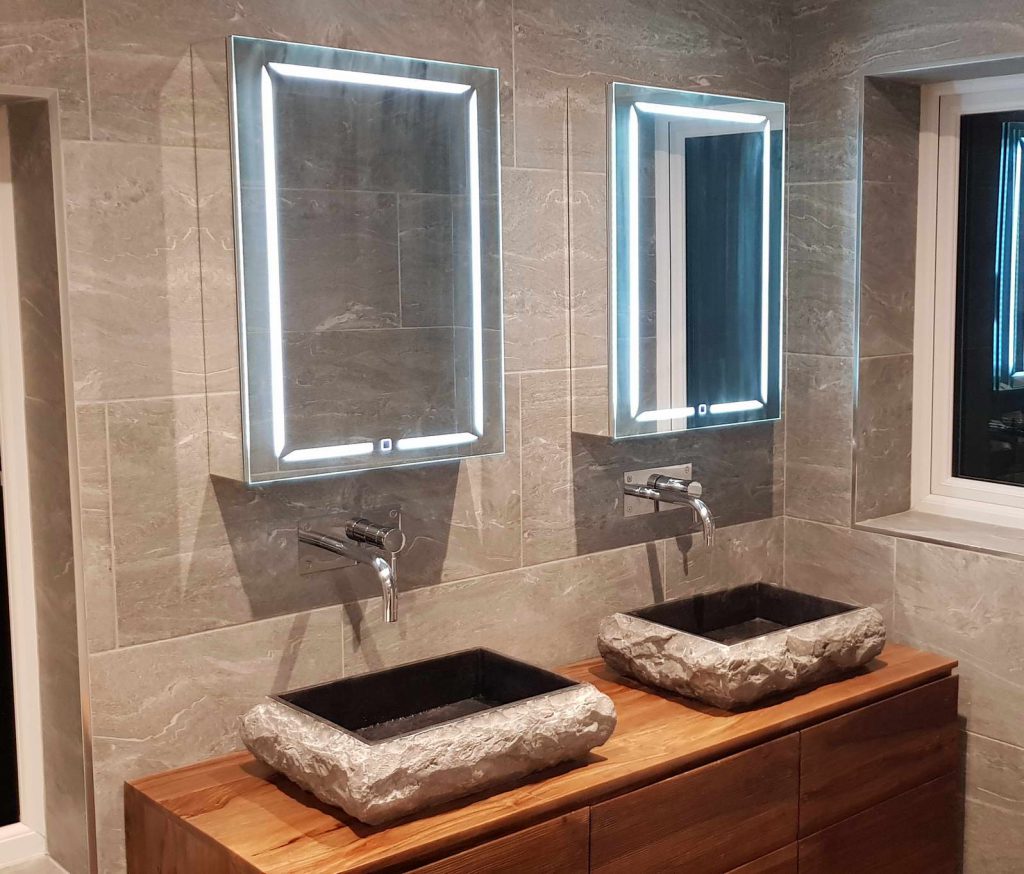 Customer satisfaction in our priority
When it comes to the domestic tiling, we understand that our clients have different needs. That is why we take the time before starting any domestic tiling project to sit down with the clients and know what they imagine, what they want and what they really need. We aim to ensure that our clients' needs are met. If you are looking for a reliable company to tile your home in Bournemouth, Christchurch and Poole or any part of Dorset and New Forest, consider choosing Premium Tilers.
Great value for our services
The other reason we stand out is that we aim to ensure that our domestic tiling service provides value for money. We understand that tiling in Bournemouth is a costly project, and that is why we focus on making sure that our clients get value for their money. We are honest and will always advise you before starting a project. Premium Tilers work on a budget and tend to stick to it.
Minimal interruptions
In case you are looking for domestic tiling to be installed in your home while still living there, we will be willing to plan a way to handle the project with minimum interruptions. We have the best and modern tools to use and are willing to work outside of the normal working hours of 9 to 5 to complete the project as soon as possible and with minimum interruption.
Affordable services
The last thing you need when installing domestic tiling is to pay more than you have to. That is the reason our company offers affordable services to our clients. Since we have the best tools to use in your home, we will spend less time on the project. We are also a small local company, so there are no expenses to be covered for receptionists, stationary and commercial rent, no profit need to be made for company directors etc., it just the cost of the domestic tiling provided. This means that we can offer our customers affordable prices.
All-rounded Domestic Tiling Service
When choosing a domestic tiling expert in Bournemouth, you need to choose professionals who can handle the project right. At Premium Tilers, we are skilled experts who can handle every tiling project on your floors, wall, bathroom, or kitchen. We have the skills needed to handle the task.
Licensed
Most people do not know this, but there are regulations set on everything to do with construction, including tiling. Thus, when choosing your domestic tiling expert in Bournemouth and all Dorset, you need to ensure that they are familiar with the regulations. The last thing you need is to find out that you did broke the law and that will need to redo the entire project.
Friendly Customer Service
At Premium Tilers, we are friendly and professional at the same time. In case you have any questions about our domestic tiling service, we will be more than happy and ready to answer any questions. We will also give you a quote depending on your domestic tiling needs. Send us a message through our website or simply give us a call on 07450048918. We will also be willing to come over to your home and see and evaluate the project's size. That way, it will be easy to plan the best way to handle your Dorset domestic tiling project.