Getting the right tilling specialist is crucial to the success of your renovation or construction project. It is essential to get an experienced, knowledgeable, and passionate company to work with you. Bear in mind that experienced and knowledgeable companies will have dealt with different types of construction and decoration projects and will give you what you need. Having such a company to work for you will ensure that your home or commercial property looks classy and beautiful.
At Premium Tilers, we are a top tiling company specializing in domestic and commercial tiling in Bournemouth, Christchurch, Poole and all Dorset and New Forest. We are well trained and passionate about tiling and will work with you to ensure your home looks beautiful. We have more than 10 years of experience and have worked with companies like BMW, Jeep, and chains in the hospitality industry as well as many domestic projects throughout Bournemouth and Dorset. Our tiling in Bournemouth team has helped to bring elegance and style to their premises by using our design expertise and experience. If you want to learn more about us, Premium Tilers Bournemouth, you should call us today for a quick chat. Let's first discuss your idea, your needs and time available. Then we can arrange a meeting, where we can see each other and discuss your tiling Bournemouth project.
We are based in Bournemouth, Dorset but are happy to provide tiling services to customers all over Dorset and New Forest.
Services Offered From Premium Tilers Bournemouth
We are a small company that has a very personal and friendly approach to things. We are experienced and specialists in almost all there is to be done in your house and commercial property, regarding refurbishment, building and decorating, but our strength is in tiling. We, from Premium Tilers Bournemouth offer the following services: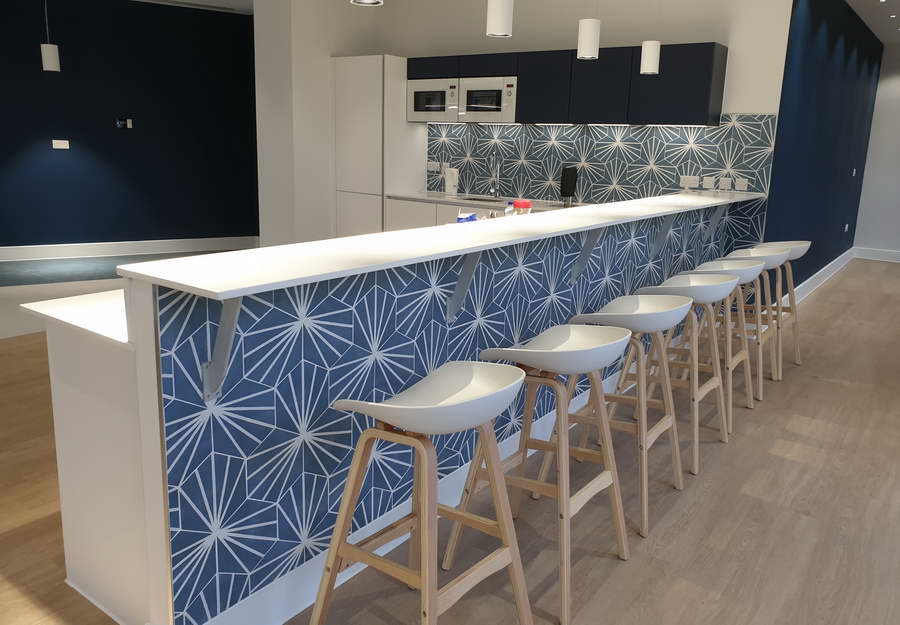 Getting the right team to do the tiling in your new home in Bournemouth is an excellent choice. Our tiling in Bournemouth team will ensure that we put in the tiles correctly and make your home look beautiful. It is essential to make the right choices regarding the floor tiling, so it matches your walls and the furnishing you will put in later.
The one thing that our clients have learned about our tiling services over the years is our dedication to quality. Premium Tilers Bournemouth will ensure that your tiles are correctly installed. Our team has experience working with a variety of tiles and materials.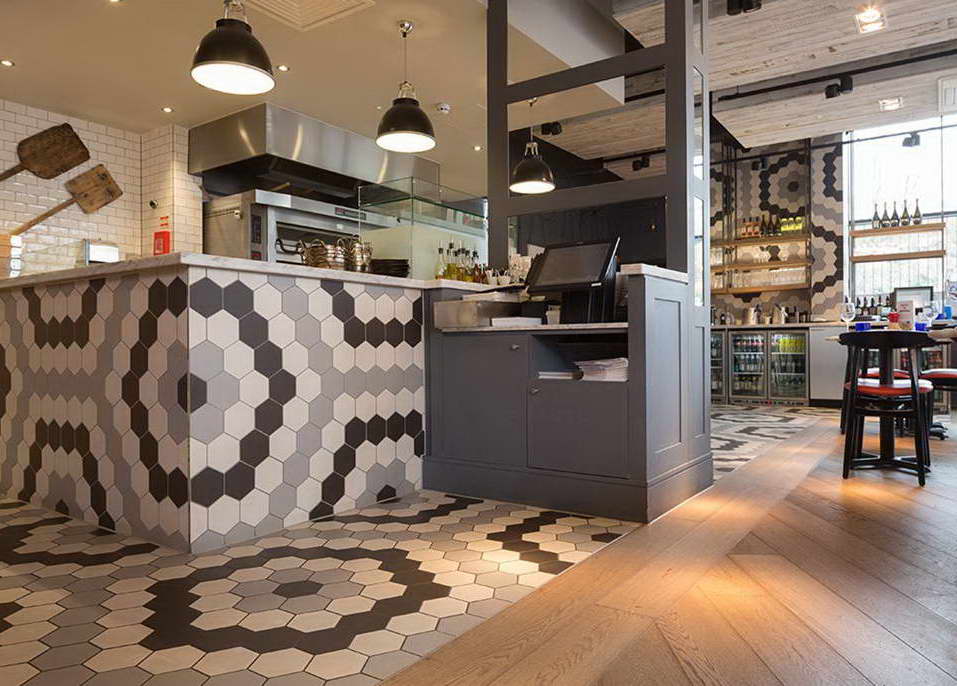 Premium Tilers also offers commercial tiling in Bournemouth. We have a small team of experienced and knowledgeable employees who can come into your business premises and provide the best commercial tiling services in Dorset. Our tiling Bournemouth, Dorset team understands the need for tilling that reflects your brand and values, and that is why we will take time to discuss with your needs.
We from Premium Tilers can and will guide you through choosing the tiles for bathrooms, showrooms, office floors, and hotel rooms. Our tiling in Bournemouth team, will also work quickly to ensure that you can open your premises for business.
Renovations
Change is inevitable, and our job is to help our clients in Bournemouth with their renovations. Maybe you are planning to make a renovations before moving into your new home, or you may want to make changes to your home now that the kids have moved out.
One of the best things about us is that we have experience with renovations and will help remodel your home to your liking. Our tiling in Bournemouth team will remove and replace floors with tiles of your choice. We, Premium Tilers, can also remove wall tiling in bathrooms and kitchens to ensure that your home looks beautiful and cosy or however you like it.
Over the years, we have built our expertise in bathroom fitting and tiling and, actually any wet floors renovation and installation as well as heavy used commercial floor tiling like car showrooms. Our tiling Bournemouth team is experienced and takes time to understand what you need in your home and provide it. We at Premium Tilers, also can create underfloor heating and wet floors for our clients across Bournemouth, Dorset and New Forest.
Benefits of Working with Premium Tilers Bournemouth
Let us give you some more information about us and the benefits of working with our tiling Bournemouth team:
Experienced Tiling Bournemouth
An experienced person knows how to do something better than one who has not done it before. Our tiling in Bournemouth, Dorset team is experienced and offers the best services in Dorset. Premium Tilers has been in business for a long time and has faced many tiling problems. That has ensured that we have come up with excellent solutions to handle any issues you may have. That is another thing about us that puts us ahead of other tiling companies in Bournemouth, Dorset.
Knowledgeable Tilers in Dorset and New Forest
Something else about us is that we, Premium Tilers, are knowledgeable about tiling renovation and installation. Our tiling in Bournemouth, Dorset team, is well trained and regularly attends on-job training exercises to improve their knowledge on the subject. If you have a project in Bournemouth, Christchurch or Poole, make sure that you hire us. We actually cover all Dorset and New Forest, so if you are anywhere around these areas please get in touch with us.
Save Your Time with Premium Tilers Bournemouth
Working with a professional team ensures that you save time and get the job done quickly. Our tiling in Bournemouth team is experienced and therefore can do excellent work quickly. Bear in mind that when you hire experts like us, we will not make mistakes and start over, which wastes time.
We, Premium Tilers, will do the work quickly and ensure that your time and tiles are not wasted. Our Premium Tilers team is experienced in tiling and will ensure that your home or commercial building looks perfect.
Experts in tiling Bournemouth will not waste your construction materials or money. Premium Tilers has done this type of work before and can guide you when buying materials or choosing tiles. Our tiling in Bournemouth team will take the time to measure and make sure that you only buy what you need for the project. As mentioned above, Premium Tilers are experts and will use your materials efficiently with minimum wastage and leftovers. We will also take the responsibility to dispose of any rubbish and leftovers after the work is finished.
Affordable Tiling In Bournemouth
Another thing that our clients appreciate about us is that we offer affordable tiling Bournemouth services. If you compare the quality of the work we, at Premium Tilers, do and the cost, you will be nicely surprised. Our tiling in Bournemouth team believes that everyone deserves a beautiful house.
We are fully dedicated to satisfy our customers. We will take the time to listen to you and understand what you want to do with your space. We, at Premium Tilers, will provide you various designs to choose from to ensure that you are satisfied with our tiling in Bournemouth. Bear in mind that you can ask Premium Tilers staff any questions about us, and they will answer them all.
About Us
We, Premium Tilers, are a tiling company with experience working in both commercial and domestic tiling. We are a small team of passionate and dedicated professionals, who help our clients with their construction needs. If you are looking for tiling in Bournemouth, do not hesitate to contact us through the form in our Contact Us page or by calling 07450048918.