Professional tilers in Bournemouth with experience and expertise
Impress with class!
We from Premium Tilers Bournemouth provide a professional installation and renovation services with passion and honesty. Focusing on customer satisfaction our tiling Bournemouth installations are carried out by fully trained specialists to the highest professional standards. But our job is not limited only to tiling. We are equally experienced and specialised in the supporting services including plumbing, carpentering, painting and bathroom fitting. read more
Premium Tilers are offering you a professional tiling in Bournemouth. We are the expert tile fitters who can come to your place, remove the old tiles and place the new ones with minimum hassle for you. We work hard and do the extra hours, if needed, to do the job quicker and on time. But our attention is always kept on the little details. We are always seeking perfection and we are proud of the final results of our work, every time. That's why you will see so many pictures of finished projects of tiling Bournemouth on our website.
We are proud to show you real pictures of our tiling projects. Those are real pictures, not just the usual magazine type of professional photographs, that have never been done by the company using them.
Proud To Work With
Take a look at our most famous customers. We are proud to show you these projects, they show our class, professionalism and accuracy.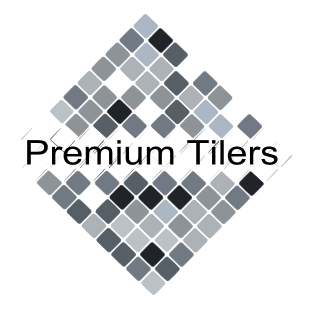 Why Premium Tilers Bournemouth?
We are experienced tilers in Bournemouth is laying a wide range of tiles – everything from ceramic and porcelain to mosaics and glass tiles, and everything in-between. And with a wealth of expertise combined with the best tools, we know how to make the most out of every room we tile.
We are confident of doing all type of properties and rooms – commercial tiling, residential tiling, bathroom tiling and installation, kitchen tiling and more;
We will save you time – our service, tiling Bournemouth is very efficient and flexible;
Premium Tilers Bournemouth will bring all the equipment and tools. You don't need to worry about anything or buying anything else than the materials for tiling;
We choose together the materials with you and the tilers in Bournemouth can buy and deliver them. That is just another thing that will make your life easier;
As well as being highly efficient, our tiling Bournemouth is thorough and meticulous at every stage, ensuring a finish of high-quality everywhere we tile.
Premium tilers Bournemouth want to make sure that our customers are happy and fully satisfied throughout the whole process and with the final result. And the reviews of our customers will prove that. We won't leave a property until everyone is satisfied with the final work.
Professional Tiling Services Bournemouth
We cover all aspects of tilling Bournemouth from small domestic jobs to larger commercial projects. Our experience is wide and long. We have been working all over the country in different types of tiling and different commercial properties. We have done offices and hotels such as Queens in Portsmouth. We have done the tiling and installation of restaurants, the most famous brand of which are Pizza Express, Pauls Patisserie and Wagamama. We have done car showrooms up and down the country displaying the latest models of BMW, Citroen, Alfa Romeo, Jeep and Fiat.
Contact Us
Get in touch with us with any questions or a free quote.
Expert Advice On Your Tiling in Bournemouth
Premium Tilers Bournemouth is not just about tiling, we start with planning and professional advises. You ask us anything about tiling and we will help you understand and make the right choice for you. We are happy to offer you our professional advice on the type of tiles to use for your property. And no matter what you choose at the end, the specialists from tiling Bournemouth will install them properly. read more
All Preparation And Tiling Done By The Pros
We are also able to do the demolition if needed and to fully prepare the tiling surface. If you need to remove the old tiles or demolish a wall, build stud walls, to do plastering or levelling, Premium Tilers Bournemouth are here to do it. And all this done clean, with no mess left behind.
Everything Necessary For Tiling Will Be Provided
Tiling Bournemouth is a service that will takes care of everything. The professional tilers will bring everything needed for the completion of the job. All the tools and equipment like tile cutters, grout finishing instruments, and adhesive spreaders, to the very grout and adhesives. We can also collect and deliver your chosen tiles before the tiling work starts.
Tiling Service Covering all Dorset We from Premium Tilers Bournemouth are based in Bournemouth, but happy to work on projects all around Dorset. Poole, Christchurch, Ferndown, Blandford Forum, Dorchester and Ringwood are regular places where we can react quick and be with you in a matter of hours to discuss your tiling project.
Quality products at affordable prices